Year 2 visit Cheltenham Literature Festival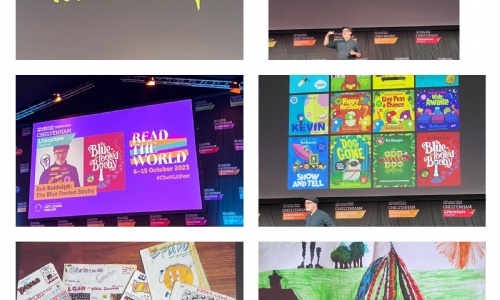 Year 2 had a wonderful time at Cheltenham Literature Festival this week.
The children were inspired by the talk from author and illustrator Rob Biddulph. He talked about how his passion for drawing started as a young child and shared some of his drawings he created when he was at primary school.
The children were able to create their own illustrations following Rob's instructions and saw the character they had drawn in one of his new chapter books. They also enjoyed hearing Rob read his new book 'Gigantic'.